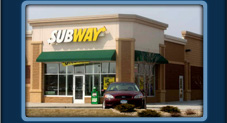 SUBWAY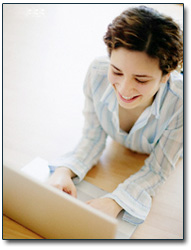 Here are just some of what our satisfied customers say about us:
"I had the great pleasure to meet Brandon Carter in the summer of 2007. Brandon is an excellent example of how a small business owner should operate their business. He is a solid family man who is honest, respectful and the perfect example of "DOING WHAT THEY SAY THEY ARE GOING TO DO". When you are looking for someone you can trust to do a job the right way the first time, Brandon is the man you are looking for. I am a licensed REALTOR that is constantly needing tasks to be done for my OWN PERSONAL CLIENTS! With my clients needs being the utmost importance, I WOULD NOT THINK OF USING ANYONE ELSE! He is a great business associate and friend for a long time to come."
Paul E. Harris
Counselor Realty
"Brandon Carter did some great work for me at my home (replacing light fixtures, adding outlets, and exterior grounding). He was prompt, professional and very reasonably priced. I had several bids, and he was very competitive. Overall, I was extremely happy with his service, and I would highly recommend Carter Electric!"
Mary Beth Sinclair
JD Regional Vice President
Robert Half International, Inc.
"I could not be more pleased and impressed with the electrical work recently completed by Brandon Carter of Carter Electric. From the first time he gave me my free estimate, he was timely, courteous, efficient, and very creative in solving the types of problems that existed when I decided to update electrical wiring and lighting fixtures in my older home. His experience was evident in all aspects of his work including the tactful, thorough, and helpful manner in which he answered my questions and concerns. Carter Electric got the job done right!"
Barbara M. Walker
Guidance Counselor
DeLaSalle High School
Thank you so much for the wonderful job you did on our basement. This basement has been a big project for us and each phase has seemingly been one headache after another. You made the electrical portion of the project easy. What made you stand out to us was your thoughtfulness, patience and timeliness. All at a very reasonable price! Thanks for taking the time to nail up all the outlets and cans where you thought they should go and allowing us time to review and make changes prior to hard wiring everything. That was huge for us. The suggestions you had along the way were also very helpful. Going forward, you will be the first person we call with any and all our electrical needs. We also won't hesitate to recommend you to friends and family. Thanks again for a fantastic job Brandon! "
For Free Estimate, Call Us At:
Phone: 763-486-7616
Email: brandon@carterelectricinc.net
Member: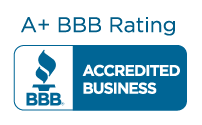 LICENSED ▪ BONDED ▪ INSURED
EA# 004848